Welcome
The Cullivoe Up Helly Aa is one of many Viking fire festivals held in the Shetland Islands. Our event is held every year on the last Friday in February.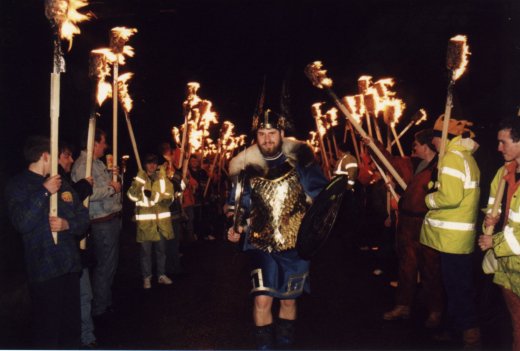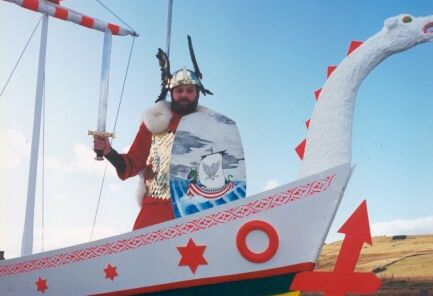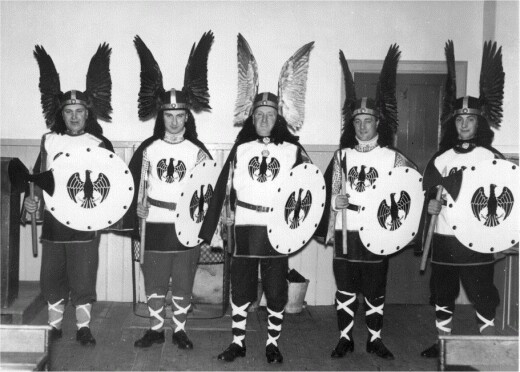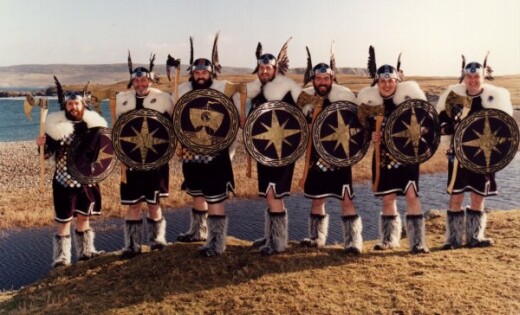 Up Helly Aa Day
The Jarl Squad spend the morning and afternoon visiting schools and elderly members of the community. In the evening the procession starts at approximately 7pm, where the guizers - led by the Jarl Squad - march the galley from the Hall to the marina, before setting her alight and floating her out to sea. Squad performances begin shortly afterwards in both the Hall and the School. Guizers perform in both venues, with the Jarl Squad viewing all the acts from the Hall stage. When the squads are finished the dance begins in the Hall, and the merriment continues into the early hours...
Guizer's Hop
The Guizer's Hop takes place on Saturday, the perfect remedy for a sore head... In the morning, all those who who feel able go to the Hall and school to clean up from the previous evening's festivities. Once that work is done, buses transport those interested to the Burravoe Hall in South Yell to enjoy an afternoon of music, food and drinks. Upon returning to Cullivoe, the Hop Concert begins in the Hall at 8pm. A variety of items including music, sketches, poems and more are performed to an expectant audience, including the Jarl Squad. A traditional dance following the Hop Concert sees the revelry stretch into Sunday...
Guizer's Return
The Guizer's Return is held on the following Saturday, a week after Up Helly Aa. Since they were unable to watch each other's acts on the night, the Return offers a chance for guizers to see the squads who took part in the festival. A dance takes place in between each squad performance, and continues when all acts have finished. The Return is also a good chance to see the "creative" charity haircuts being sported by the Jarl Squad... Tickets for the Guizer's Return can be bought on the night; everyone is welcome to attend.