History
Cullivoe Up Helly Aa began in 1957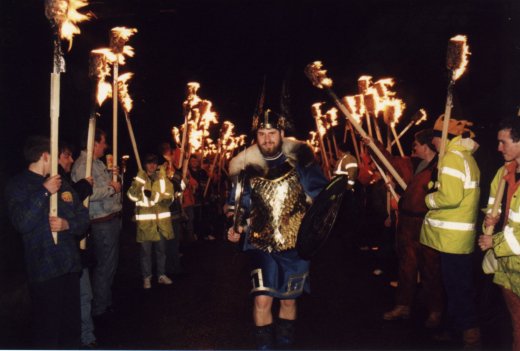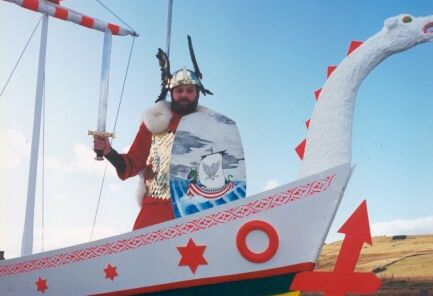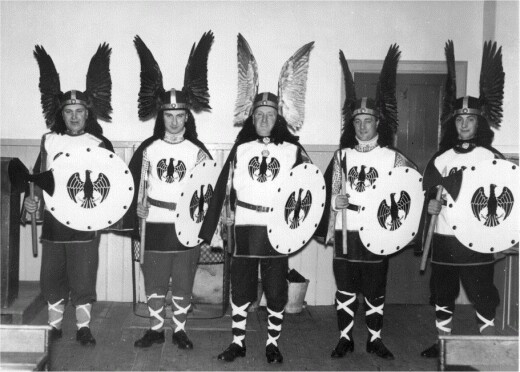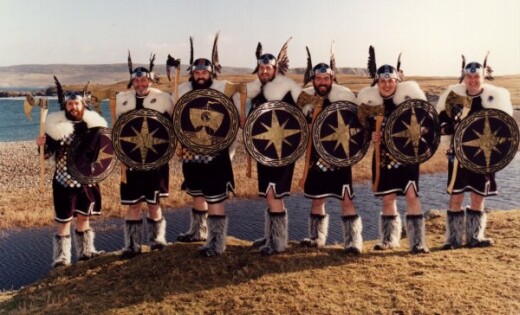 A Brief History
The first Up Helly Aa held in North Yell took place in 1957, initially as a children's event in Sellafirth. This occasion, held on the 25th of January, soon escalated into an island event, with many people finding the Lerwick Up Helly Aa too difficult to reach. The first galley - the Nordrcest - was burned following the procession, which marked the beginning of a tradition.

Next year Sellafirth lost interest in the festival, and handed over the task of running it to the North Yell Badminton Club. Willie Barclay Henderson was the first ever Jarl in the Cullivoe Hall, and the Badminton Club was to continue running Up Helly Aa for the next two years.

On the 17th of September 1960 an Up Helly Aa Committee was established, ensuring that the festival would remain in Cullivoe. A lack of interest on the Committee saw no festival occur in either 1966 or 1968. In 1969 however, new committee members were added and the insurge of youthful enthusiasm has seen the festival go from strength to strength ever since.

In order to prevent overcrowding of the Cullivoe Public Hall, the Cullivoe Primary School was used to present squads for the first time in 1982. As this was a success, the practice continues today.

Although much has changed over the years, the structure of the Cullivoe Up Helly Aa has remained the same. We hope that the coming years will see our tradition continue to prosper as it does today.
Inaugural Up Helly Aa Committee
W.S.McFarlane [Schoolhouse]  Sec/Tres
Nickie Tulloch  [Beach-house]
Alex Dickie  [Greenbank Terrace]
Basil W Tulloch  [Gronadjeld]
Charlie Anderson  [Backhouse]
Robert Tulloch (snr) [North Brough]
Robert Henderson  [Gloup]